Enable the CabledWorld
LS Cable & System realizes the higher cabled value!
LS Cable & System, established in 1962, has been contributing to building power grids and communication networks first in Korea and then in countries all over the world by developing, producing and providing cables and related solutions used in daily life and throughout many industries. Furthermore, the company set the stage for industrial and economic development by capitalizing on our innovative technology to supply various special industrial cables and industrial materials.
We at LS Cable & System are now supplying state-of-the-art products, such as submarine, extra-high voltage, high temperature superconducting and communications cables to power authorities, heavy electric equipment makers and common carriers around the world. Our products can be seen throughout the Americas, Europe, the Middle East and Asia, so we are now recognized as a leading manufacturer serving global industries both in name and reality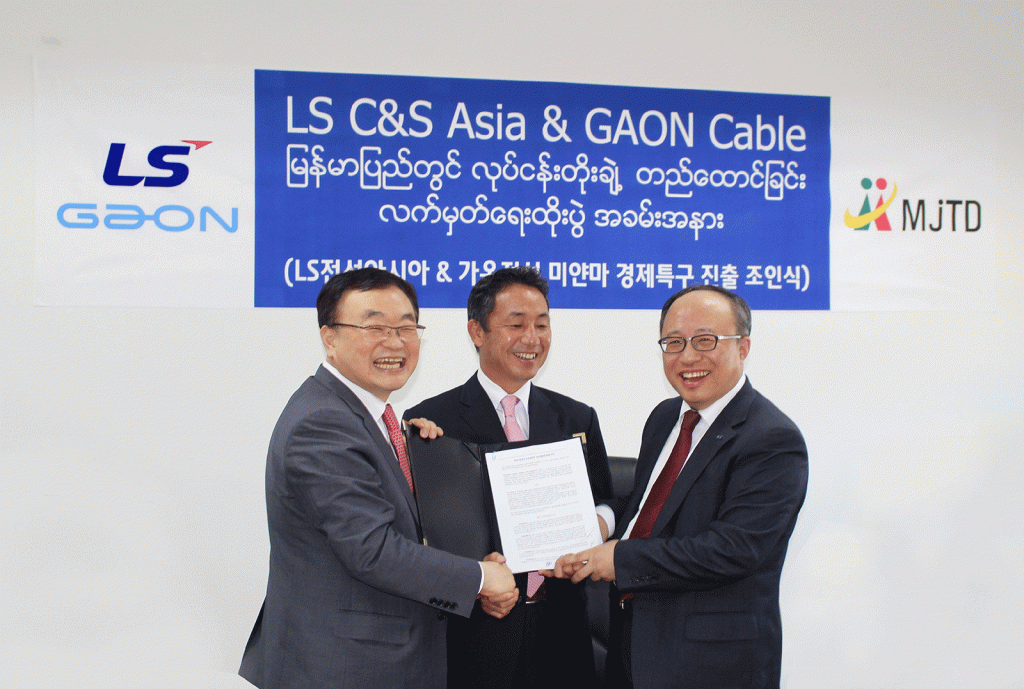 The 50-year history of LS Cable & System began with a mission to help rebuild Korea's economy. Following completion of the Anyang plant in 1966, LS Cable & System led Korea's cable industry and then secured its foundation for industrial development by establishing a technical tie-up with Hitachi Cable, opening Gumi plant and R&D center.
1962 ~ 1982
1962
Established as Korea Cable Industry
1962
Anyang plantcompleted
1978
Gumi plantcompleted
1982
Anyang R&D center complete
1983~ 2008
1982
Anyang R&D center completed
2003
Branched off from LG Group, launched LG Cable Group
2005
LS Group CI declaration, official launch as LS Cable& System
Completed LS Industrial Complex in Wuxi, China
2007
Completed LSCV (in Ho Chi Minh City), the 2nd cableplant in Vietnam
2008
Launched LS Holding Company system, LS Mtron split-of
2009 ~ 2018
2009
Completed submarine cable plant in Donghae City
Acquired HongQi Electricity (currently, LS HongQi Cable & System) in China
2012
Completed LSCI power plant in Haryana, India
2013
First in Korea to export HVDC cables to the Europeanmarket(Denmark)
2015
Finished installation and demonstration of the world'sfirst
DC superconducting cable(80kV) in actual grid
2016
LS C&S Asia IPO completed
2017
Established the power plant in US
Supplied submarine cables for the first offshore wind farm in US
Established LS EV Poland
2018
Completed power cable plant in Myanmar (LSGM)